For the trade,
By the trade,
With the trade
Contractual protocols bring consistent standards

There are many technical aspects involved in the use of FOSFA contracts for the trading of oils, seeds and fats. Our Technical team supervise the technical procedures and practices to ensure the execution of the contract complies with the specifications and quality of agreed contract terms.
When trading oils and fats, the Carriage of Oils and Fats is the document referred to in our contracts. It contains a set of protocols, rules and contractual information about tank qualifications, heating instructions, and lists of banned and acceptable products, amongst many other stipulations. 
The technical aspects of these rules and protocols, and any revisions, are initially discussed by the FOSFA Technical Committee, which ensures the technical procedures meet the quality and specifications of trade and comply with the contract. 
The Committee also oversees the running of the Member Superintendents Scheme and the Member Analysts Scheme.  This includes monitoring the performance of analyst and superintendent members and the accreditation tests that analyst members participate in annually.
Could a FOSFA membership benefit your business?
Technical Services to the trade
Keeping members updated on technical developments in the industry
To ensure we are able to keep members informed of legal, policy and practical changes that may affect their businesses, FOSFA participates in the technical development areas of many regulatory bodies, including: 
International Maritime Organization
The IMO is the United Nations specialised agency that is responsible for the safety and security of shipping and the prevention of marine and atmospheric pollution by ships. 
The food standards, guidelines and codes of practice developed by Codex Alimentarius contribute to the safety, quality and fairness of the international food trade. 
As the European Union's politically independent executive arm, the European Commission is responsible for developing proposals of new European legislation and executes the decisions made in the European Parliament and the Council of the EU.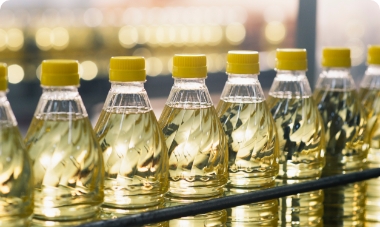 FOSFA is also the administrative office of the ISO/TC 34/SC 11 Animal and Vegetable Fats and Oils, which is there to standardise methods of sampling and analysis of animal, marine and vegetable fats and oils. We also participate in ISO/TC 34/SC 2 Oleaginous Seeds and Fruits and Oilseed Meals which develops standard practices in the field of oilseeds and oilseed residues.
FOSFA runs a technical helpline which can be accessed using our standard contact details. Although the secretariat are not allowed to answer questions relating to specific contractual situations, we will provide guidance as to the areas which need to be consulted so a solution can be found.
Have a technical question?
Contact the FOSFA technical helpline