For the trade,
By the trade,
With the trade
Member meeting space in the heart of London
FOSFA members are welcome to use our meeting room facilities in our head office located in the City of London. Two rooms are available for a wide range of business requirements, including meetings, workshops and training.
Our large meeting room includes a conference table which can comfortably seat 20 people, and our small meeting space is suitable for between four and six people. Both rooms are available for booking on a half or full day basis at very competitive rates. The large room is equipped with a 65" flat screen TV and Meeting Owl Pro video conference technology. Both rooms have whiteboards and free WiFi.
To book a meeting room please contact us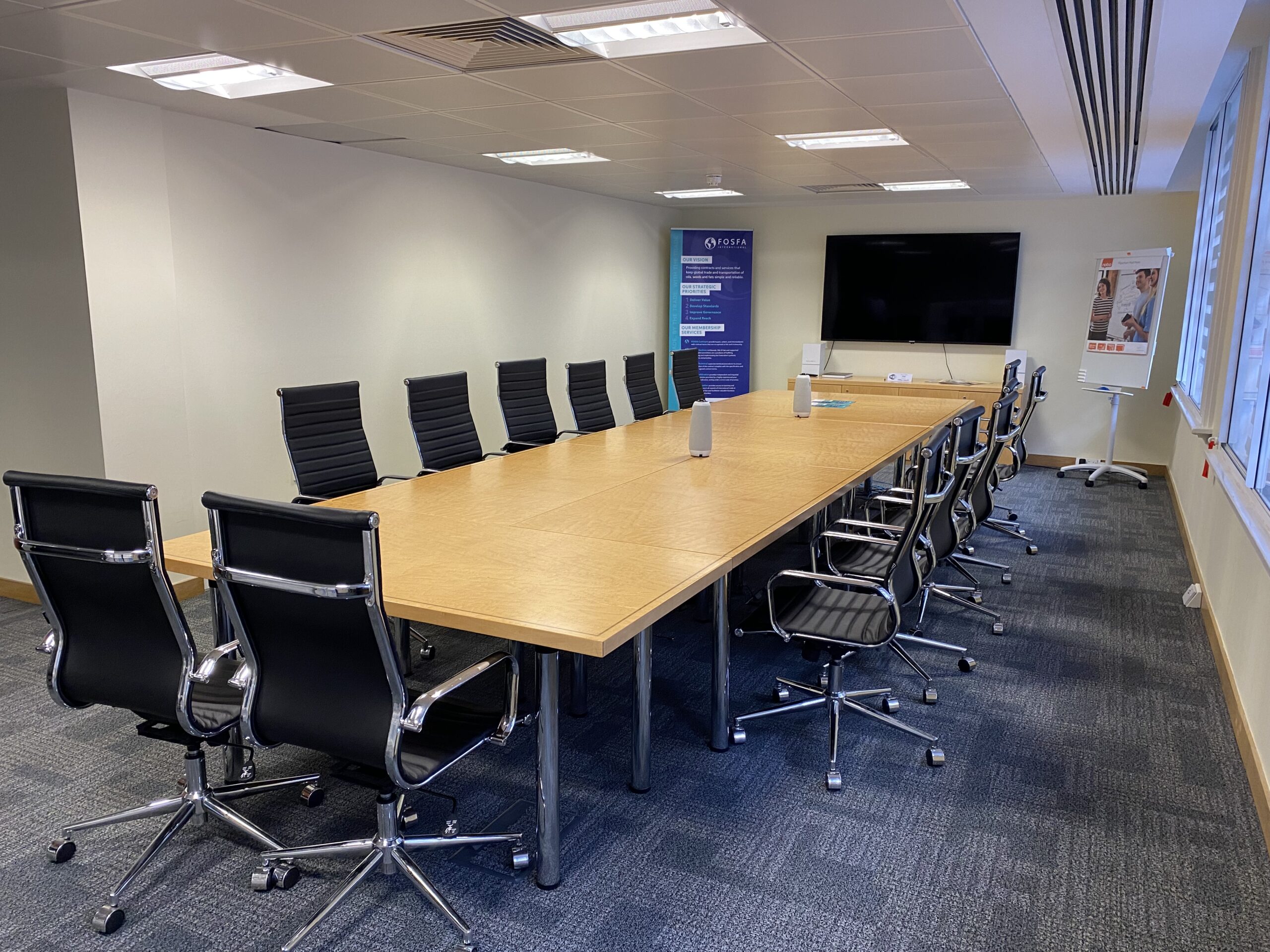 Holds up to 20 people
comfortably
Light refreshments can be provided at an additional cost of £4.00 per person. If booking a meeting room for the whole day, a sandwich lunch can be pre-ordered at an additional cost, which will be advised at the time of booking.
Want to use our state-of-the-art meeting space?
Members just need to get in touch to make a booking